YOUR SAFETY –
OUR CONCERN!
Corporate slogan describes the main principle of the protection service USS Security – the security and safety of his client's life, property and business is paramount.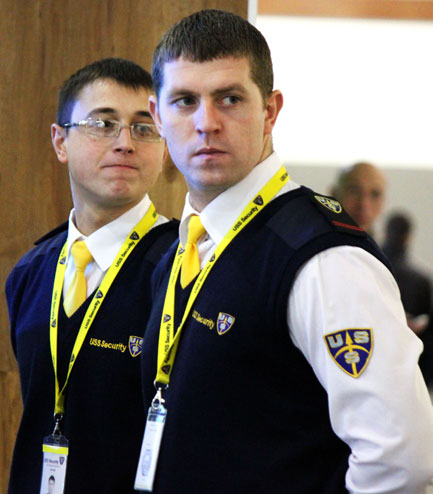 Mission
To make our clients' life and business more safe using European experience and knowledge of Ukrainian security market specifics.
Goal

Our goal is to solve the problem and give each client optimal solution ensuring maximum confidence.

Operation area

USS Security focuses on full set of security services from private homes and apartments.

Philosophy–quality and tailored approach

The platform for USS Security activity is to keep high security standards and focus on client's individual preferences.
Individual approach is the tailored focus on client's needs and wishes.
Professionalismis − a rigorous execution of contractual liabilities, as well as respect of client's interests and rights.
Law obedienceis − to abide by the laws of Ukraine and be loyal to state interests.
Care – for the client's welfare is to ensure security and integrity not only for tangible valuables but also to health and welfare of individuals that will be guarded.
Confidentiality is a non-disclosure of commercial secrets and non-interference in client's business.
Progressiveness − is a striving to be on the peak of modern trends.